UPVC Double Glazing Windows and Doors in Huddersfield, West Yorkshire
We take pride in the Double Glazing window suite we use, our professional installers are fully trained and experienced in providing a top quality Double Glazing installation.
We supply high quality upvc Synseal 70mm Double Glazed windows. All of our Double Glazing products are of the highest quality, supplied with 28mm Pilkington 'K' Double Glazed Units, Internally Glazed for High Security, all upvc Double Glazed frames are fully welded and reinforced.
A choice of handles in white (as standard) and the option to upgrade to gold or chrome. External cills are supplied in either 85mm, 150mm or 180mm. UPVC Profiles are supplied in white as standard, other colours available are Rosewood, Light Oak, Rosewood on White and Light Oak on White.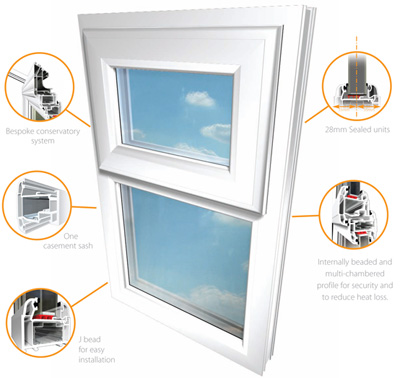 High Security Locking System
We only use high quality locking and hardware to ensure that our Double Glazed windows and doors are as intruder-proof as possible. All windows and doors are supplied with a multipoint locking system and come with shootbolt locking as standard.
Steel Reinforced Profile
All of our Double Glazed windows and doors are supplied fully reinforced with steel for added strength, security and durability.
Double Glazed Units
We supply as standard Pilkington 'K' thermally insulated sealed glass units in windows and doors. This helps to keep in the heat and keep out the cold saving you money on energy bills.
Internally Glazed Frames
For maximum security, all upvc windows, doors and conservatories are supplied internally glazed.
Colourfast UPVC Profile
Synseal upvc profile has been rigoursly tested for a number of years to ensure minimal maintenance to keep your windows and doors in top condition. All double glazed products are supplied with a 10 year guarantee for both the supply and the installation.

Value for Money Double Glazing
Synseal has grown to be a household brand name in the window industry having been established since 1980. Adding new upvc windows and doors to your home look great and adds value.
As with the windows styles there many different styles of doors to choose from and they can be chosen to complement the style of your home or add individual flare. All of which can be fitted using a combination of glass, moulded panels and integrated frame section
At Local Home Solutions we take pride in the frames we produce, we understand that security is paramount when choosing any type of doors. We always treat this with the upmost importance when selecting the locking systems that we use in our doors.
Door Locking System
All our locks are fully compliant with British Standards which is the benchmark of all products produced in the UK. We ensure that all componants we use are fully kitemarked to these standards. The door locks we use have two hooks which grip into the keeps on the door outer frame. Along with this we have mushroom cams which also add as additional locking points. Finally the central lock completes the five point locking system.
Residential Doors
We have a large selection of residential doors, whether it is a front door or back door we have so many options available. Our door panel range is unrivaled offering over 100 different door panel designs from full plain panel to more spectacular design using coloured leading and beautiful bevels.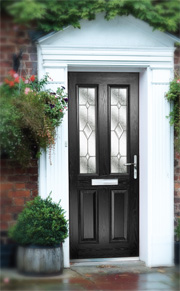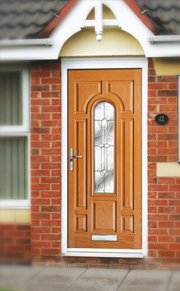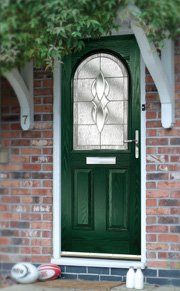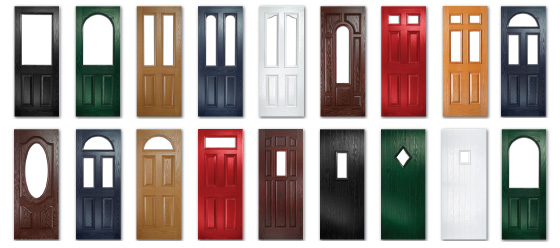 French Doors
Our French doors are an attractive, practical way to let in more light and allow easy access to your garden or balcony – and the touch of continental style will enhance any type of home. A French door has many advantages, it can be used as a single door for easy access and when both doors are open provide easy access for furniture. Outward opening doors is a popular choice so there is no detriment to the floor space of the room when the doors are open, all are fitted with heavy duty adjustable flag hinges and high security locking.
Patio Doors
Patio Doors are extremely effective doors. When open the door slides behind a fixed panel allowing permanent access without a door leaf to consider. Patio doors are an extremely smooth operation and a very popular design choice. Our patio doors incorporate many different design innovations, they are available in 2, 3 or 4 panel permutations, with steel rollers and steel track for smooth and durable operation.
Bi Fold Doors
Bifold Doors are simply doors that can fold in or out to open up a space in a desired location. They are ideal for when opening up smaller areas as the doors fold completely back on themselves to create a large opening area.

We fill our own Argon units to achieve the A rated window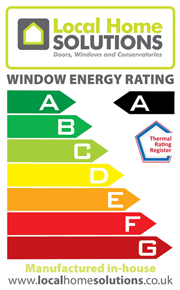 Specialists in Double Glazing Windows such as Sash, Sliding, Arch windows in a selection of colours.
UPVC Windows - Read more


Large selection of PVC composite door designs. Stable, Bi-fold, Patio, French doors and more!
UPVC Doors - Read more


Bespoke service from design to installation. View the many styles, available in a range of colours.
Conservatories - Read more
The windows look fantastic! I'm surprised how much warmer the room is.
Richard Lay - Huddersfield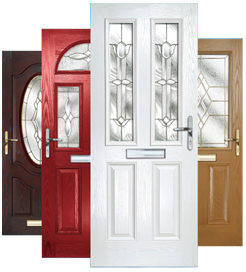 Obscure Glass
| | |
| --- | --- |
| | |
| Chantilly | Charcoal |
| | |
| Contora | Digital |
| | |
| Everglade | Florielle |
| | |
| Mayflower | Minster |
| | |
| Oak | Pelerine |
| | |
| Taffeta | Warwick |